Work with SAC
Research and Training
SRT
Scientific Research and Training
SMART
Satellite Meteorology and OceAnography Research and Training
Introduction: Indian Space Research Organisation (ISRO) has launched dedicated meteorological and oceanographic satellites viz., INSAT series, Kalpana-1, Megha-Tropiques, Oceansat-1 & 2, RISAT-1 and SARAL. In future, ISRO has planned to launch INSAT-3DR, Scatsat, GISAT and a few more satellites for meteorological and oceanographic studies. Data collected by these satellites are archived and disseminated through a data portal 'Meteorological and Oceanographic Satellite Data Archival Centre' (MOSDAC) designed and developed by Space Applications Centre (SAC), Ahmedabad.


Objective: SMART is ISRO's initiative to support students, academics and researchers across the country to pursue research in the field of Meteorology and Oceanography using satellite data archived at MOSDAC and other related datasets.

SMART provides following support for students, academics and researchers:


Familiarisation to MOSDAC data
Data analytics and advanced visualization
State-of-the-art computer facilities and
Research guidance

Two outreach initiatives namely (i) Research Initiative and (ii) Training Initiative are planned as part of SMART to accomplish its objective.


Facilities Offered: A dedicated research and training lab equipped with state-of-the-art workstations, display systems, MOSDAC data and storage facility are established in SAC as part of SMART. Students, academics and researchers attending the research and training programmes will be allowed to use these facilities.


Call for Participation: Applications are invited from students, academics and researchers for SMART research initiatives. Interested may fill-in the application form provided at the SMART website and forward it to the Head, SRTD, SAC through their respective Head of the Department/ Institution. Applications are accepted throughout the year. Patent, copyright, IPR arising from the work done at SAC should be made jointly with SAC.

Download Research and Training Form
Download SMART Brochure
SOP for Researchers under TREES program with reference to COVID
For further details, refer to http://mosdac.gov.in/SMART

TREES
Training and Research in Earth Eco-System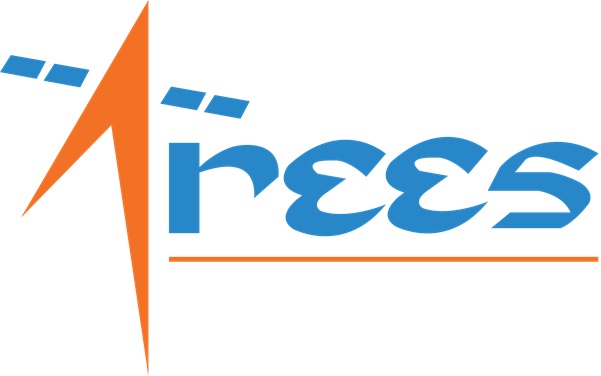 Objective: This is ISRO's initiative to support Graduate and Post graduate students, professionals from academics and researchers across the country to pursue research in the field of Earth Eco systems research using earth observation satellite systems.


TREES: The Research and training programs' are designed for the target audience of Graduates and Post graduate students, the Researchers from R & D institutes and Academia. The broad area will be applications of remote sensing. The data base contained in VEDAS will be used as a source.


We are providing following support for students, academics and researchers

Familiarity of VEDAS.
Advanced Visualization of Earth data on VEDAS data base available on large networked storage.
Access to VEDAS Computer Workstations, Image processing and GIS Software.
Data Analytics.
Research guidance.



This is managed by Scientific Research and Training Division SRTD/RTCG/MISA SAC.


Two outreach initiatives namely (i) Training Initiative and (ii) Research Initiative are planned to accomplish its objective.


Facilities Offered: A dedicated research and training lab equipped with state-of-the-art workstations, display systems, VEDAS data and Networked storage facility are established in SAC. The participating Students, academia and researchers attending the research and training programmes' will be allowed to use these facilities. Also they will be permitted to use the SAC canteen facility and knowledge rich library facility during their work span at SAC


Call for Participation: Applications are invited from students, academics and researchers for the research initiative programmes. Interested candidate may fill-in the application form provided at the website and forward it to the Head, SRTD/RTCG/MISA, SAC through their respective Head of the Department/ Institution. Applications are accepted throughout the year. Patent, copyright, IPR arising from the work done at SAC will be part of SAC and other relevant institute.


TREES Selection-Cum-Evaluation Committee normally meets Quarterly in first Week of January, April, July and October to Select as per Vacancy and requirement. So the Candidates have to apply accordingly in Advance.


Scholars are not allowed to carry electronic items including pen drive, mobile phone, laptop etc. inside SAC campus. These can be kept in guest house/ Residence.


Contact:
Dr SP Vyas,
Head, Scientific Reserch and Training Division (SRTD/RTCG/MISA),
Space Applications Centre(Bopal Campus),
Indian Space Research Organization (ISRO),
Bopal, Ahmedabad-380058, INDIA
Phone: +91-079-26916223
079-26916209 079-26916112
E-mail:
[email protected]
[email protected]
[email protected]