DECU
About DECU & Our Director
Development and Educational Communication Unit (DECU)
Development and Educational Communication Unit (DECU)
Development and Educational Communication Unit (DECU) is an entity of ISRO, which connects with the common people of country at large. The activities of DECU spans following areas:


Satellite Communication Ground Systems
DECU has implemented countrywide Satellite Communication Ground systems for various societal applications in services of the common man. It promotes use of space technology in contributing to overall national development. The networks implemented by DECU, under the guidance from ISRO HQs, have been benefitting the populace in rural and remote regions of the country.
Telemedicine (TM) Network
The majority of country's population resides in rural areas. The doctors are mostly available in urban areas. ISRO realised this and envisaged to narrow this gap using SATCOM based technology. The TM network is a VSAT network operating in Ext-C band. It connects and brings medical benefits to the underserved patients in the remote regions by connecting them to various super specialty hospitals. This TM network comprising of Hub and TM nodes spread across country is managed by DECU.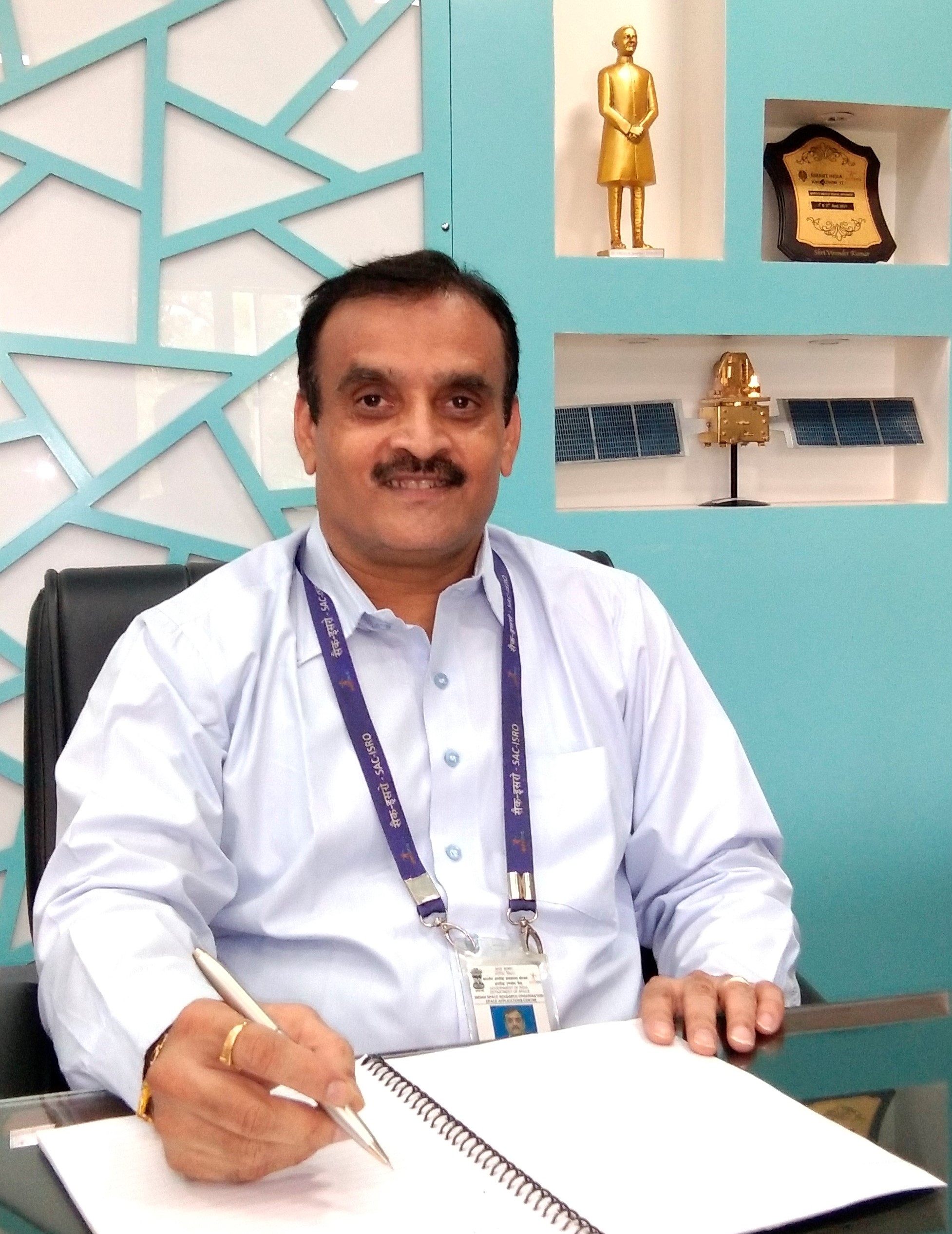 Rajesh Khandelwal
Director, DECU
Tele-Education (TE) Networks
ISRO's Tele-Education networks mainly supports formal as well as informal education system in country through SATCOM based Ground systems. It mainly supplements the curriculum of primary/secondary schools and under graduate/post graduate colleges and also provides teacher's training. The TE networks covers almost the entire country, thereby taking education to the remote areas of our country. DECU provides technical support to the user agencies of TE networks.
Multimedia Programme Production, Transmission & Training
Multimedia technology is a bouquet of various media for a variety of applications and assorted uses. DECU pioneers in employing multimedia techniques for disseminating education, information and knowledge to a wide spectrum of population.
The team of Multimedia like producers, writers, programme associates and cameraman, produces multimedia communication 'packages' for various missions, events and milestone activities of ISRO like video programmes, space science related animations, multimedia content for Augmented Reality application, video quickies for exhibitions, various live TV transmissions of ISRO events, video & multimedia content support to TE and TM networks.
DECU also imparts multimedia production trainings to other Government departments and stakeholders of ISRO's communication networks.
(DECU Building)
Social Research & Evaluation
Social science research is an integral part of different projects and activities of DECU. It is essential to conduct research at formative, process and summative stages of societal applications space-based projects like Telemedicine, Tele-Education, Remote Sensing, Navigation, Fishery Forecast, etc.
Ascertaining the needs and aspirations of the people is an important activity, which helps in tailoring an application of SATCOM, based technology for societal development. Feedback from various stakeholders, monitoring of the systems/projects and utilisation/impact study of the networks help in mid-term corrections.